75 Vibes | South Australia
We are pleased to introduce our second Van Life partnership with @75Vibes_. Tia and Jordy are two travelers making their way around Australia in their VW Bus they named Stella.
A blog by Tia and Jordy (@75vibes_)
It felt so good to drive out of the city and away from the busy traffic that we became accustomed to while living on the Gold Coast. Smiles came across our faces as the air grew cooler and the sweet smells of nature swept through the van. Our plan to circumnavigate Australia had begun. Our first stop: the rugged coastline of South Australia. The reality of saying goodbye to our fixed address was beginning to set in.
This journey is a 2,500km drive through the Aussie outback, a two-week trip which took us through some ethereal landscapes like rainforest roads, pink salt lakes, and red desert dunes. We stopped at one of two waterfalls along the way to see how the summer rains had filled the waterways. It was a much-needed stop and we got to park the bus for a while and stretch our legs on the hilly trails.
As day one turned into day two and three, we noticed how quickly the scenery changed as we headed further inland. We left lush green canopies for wide open planes full of wheat fields and sunflowers. The countryside shared a very different beauty, especially during sunset. The way the light would glow across the fields had us mesmerized.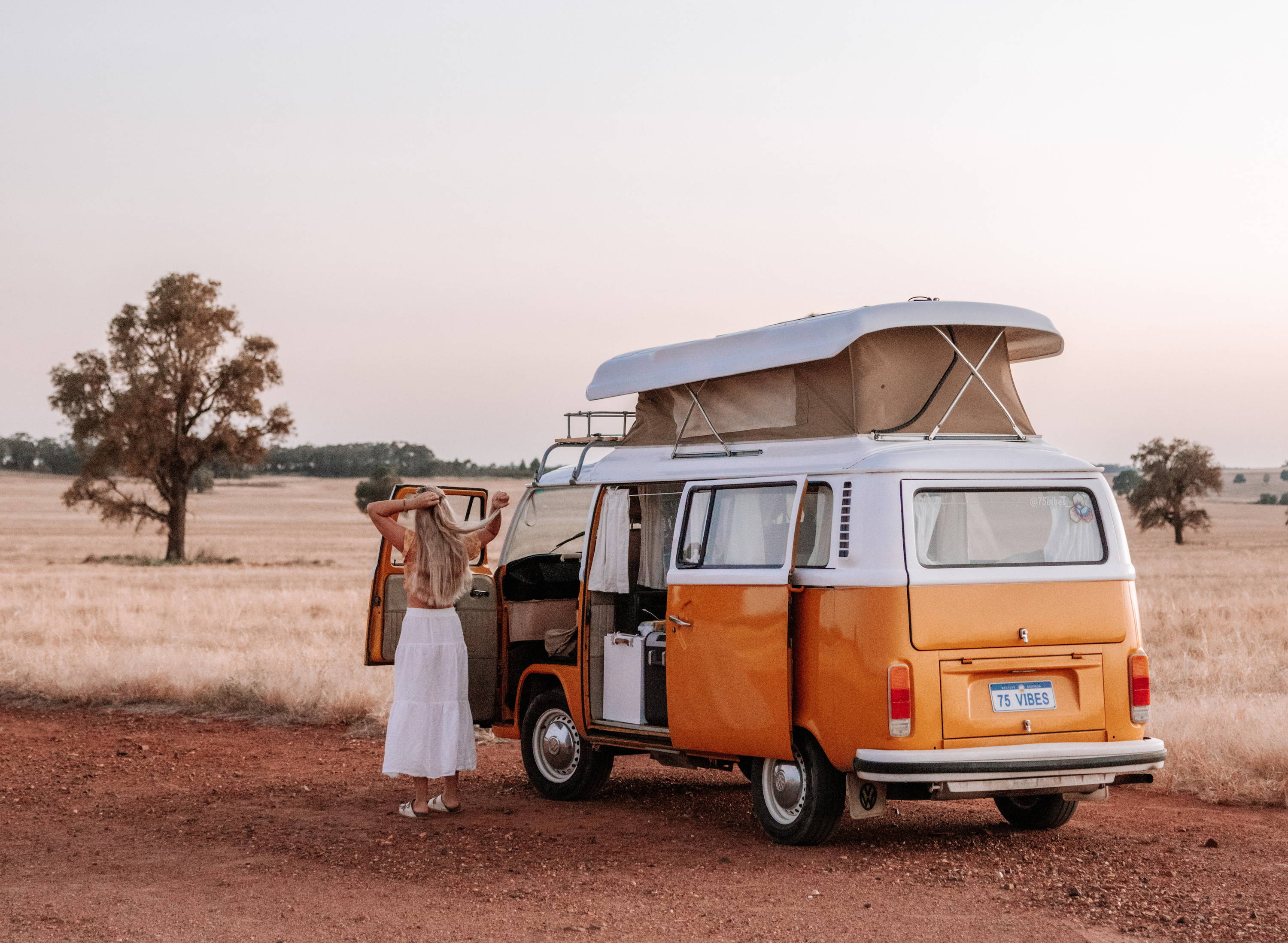 It was day five when we arrived at the Australian outback. Our excitement levels were high as we marveled at the red dusty earth.

The following day we woke up to explore Lake Tyrrell, a salt flat found in north-west Victoria. The desert wind was high and rushed across its salty surface as we trekked along. For hours, we enjoyed the pink and white reflections which gave us a taste of walking on the moon.
The final days of our trip were hot and dry. We crossed over into South Australia and happily welcomed the cooler climate on the South Coast.
Our eyes were set on a beach called Sellicks located in the Fleurieu Peninsula. This spot was the perfect point to land. It has tall cliffs standing hundreds of feet in the air, and the beach is great for driving along the water's edge.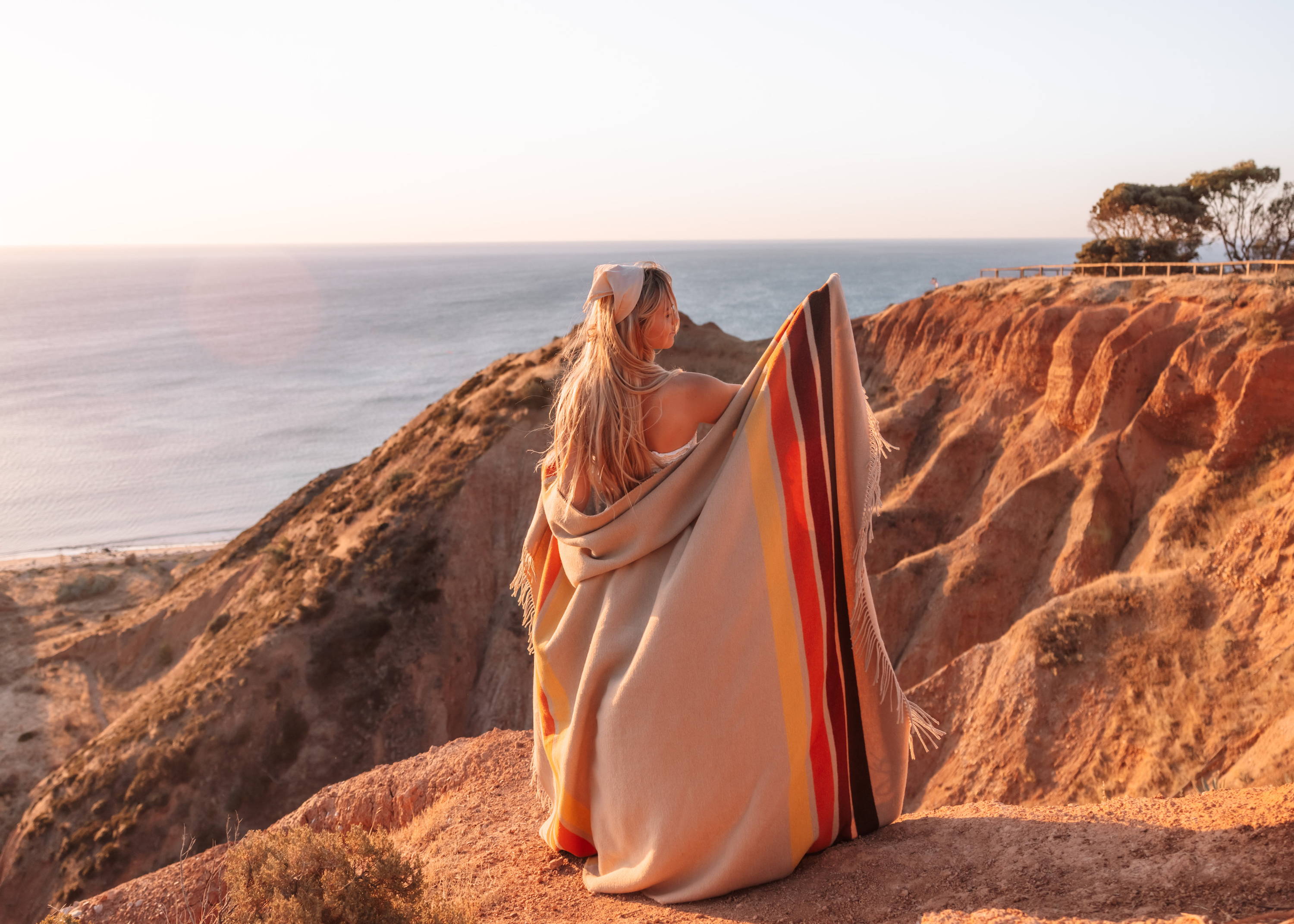 With our feet in the sand, we felt a wave of relief wash over us. We had made the crossing to the South Coast, and we were feeling grateful to be here.