A blog by Tia and Jordy (@75vibes_)
The more we travel Australia, the more we seek out wild landscapes in far off places. The moment we arrived in the central Australian desert, we knew there was only one place which could fulfill our desire.
The Breakaways, also known as Kanku-Breakaways, is a conservation park just outside a small mining town called Coober Pedy. It is full of large colourful mounds creating cliffs, mountains, valleys, and plains. The formations of the plateau are said to have been a chain of islands rising out of an ancient sea. The sweeping views from the lookouts amazed us, but so did the little details like the plants and the glittering pieces of gypsum in the soil.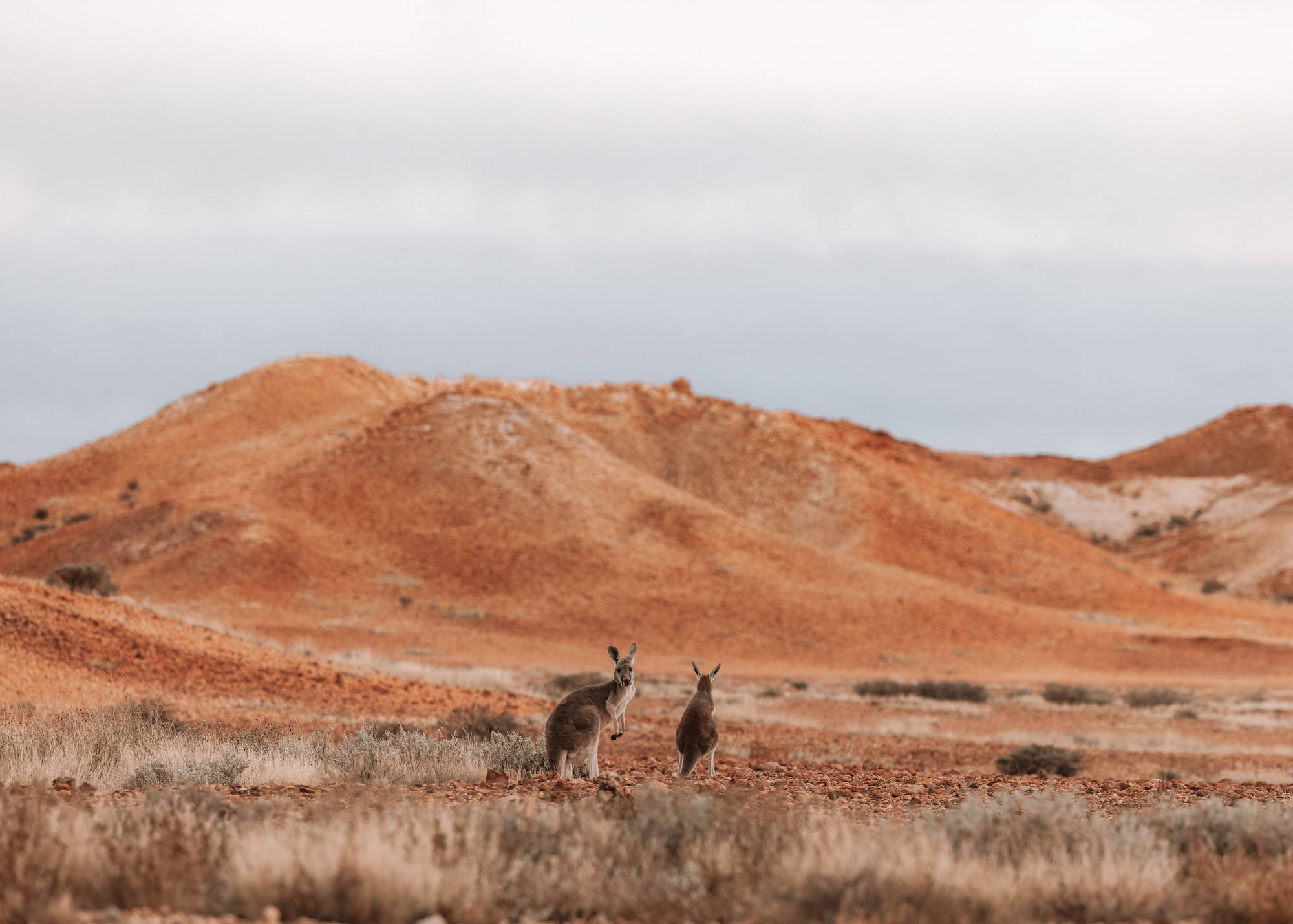 The Aboriginal people have lived in this area for thousands of years, and it holds a very important place in their stories of dreamtime. While we enjoyed the desert air on top of the lookout, we felt the importance of this place. Its rocky planes and multi-coloured hills gave us an experience that we were no longer on earth but instead sat on the surface of Mars.
The town itself fascinated us just as much. Coober Pedy is the "opal capital of the world". Here we saw many locals in the minefields digging for precious stones. Australia produces 95% of the world's supply of commercial opal, we were lucky enough to walk away with our very own stone.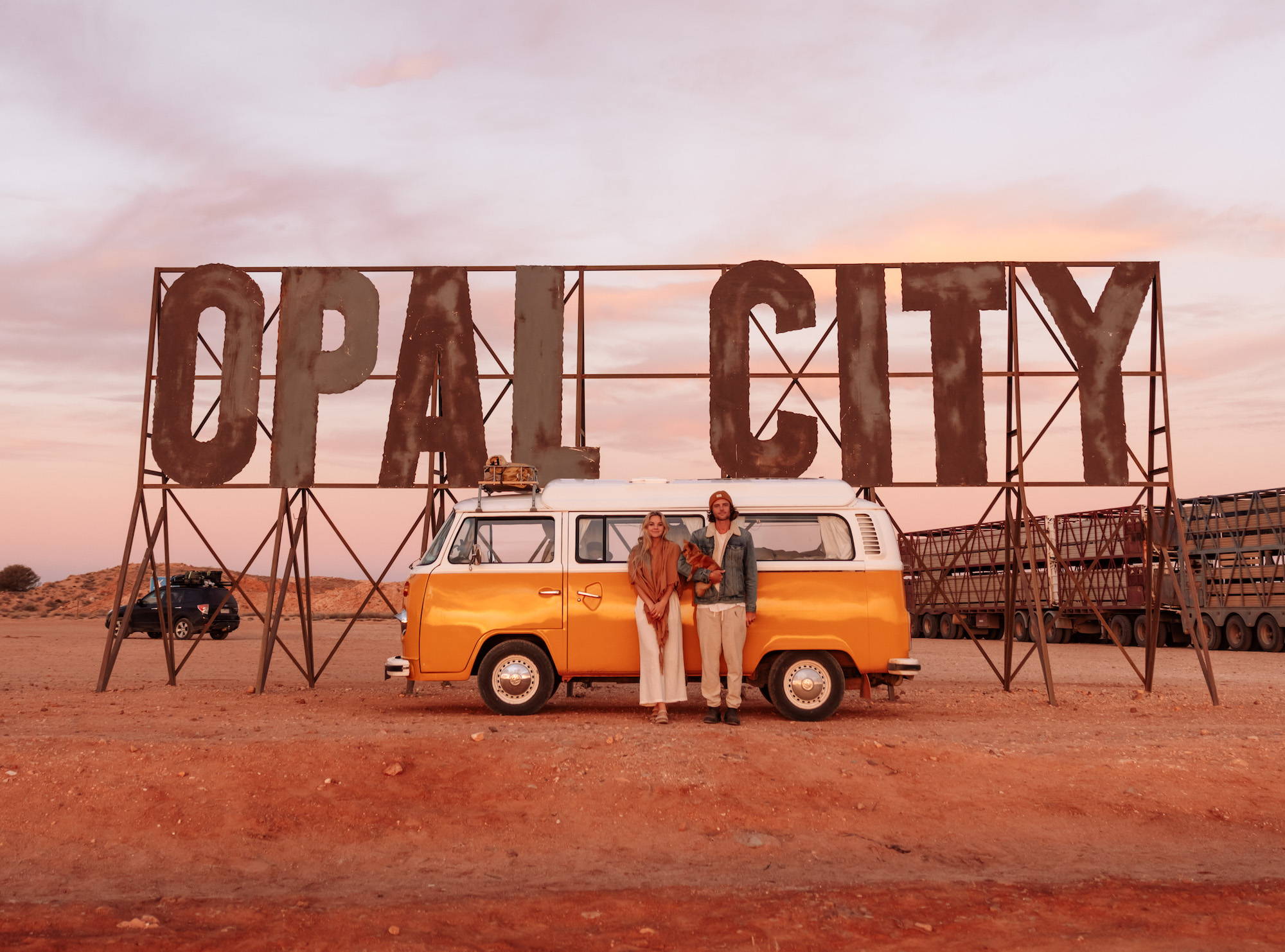 We visited Coober Pedy at the beginning of winter, so the days were quite chilly. Summertime in outback Australia is a different story- the days can reach 55 degrees Celsius! Because of this, 60% of the houses were built underground to keep people cool. Being under the earth's surface, the homes and shops are much easier to heat and cool and will hold their temperature longer.
It has been interesting for us to see towns all around Australia- we get a chance to see how Mother Nature affects the way people live their lives. Experiencing Coober Pedy and The Breakaways was well worth the long journey to get out here, these are places we will never forget.