Blanket the United States®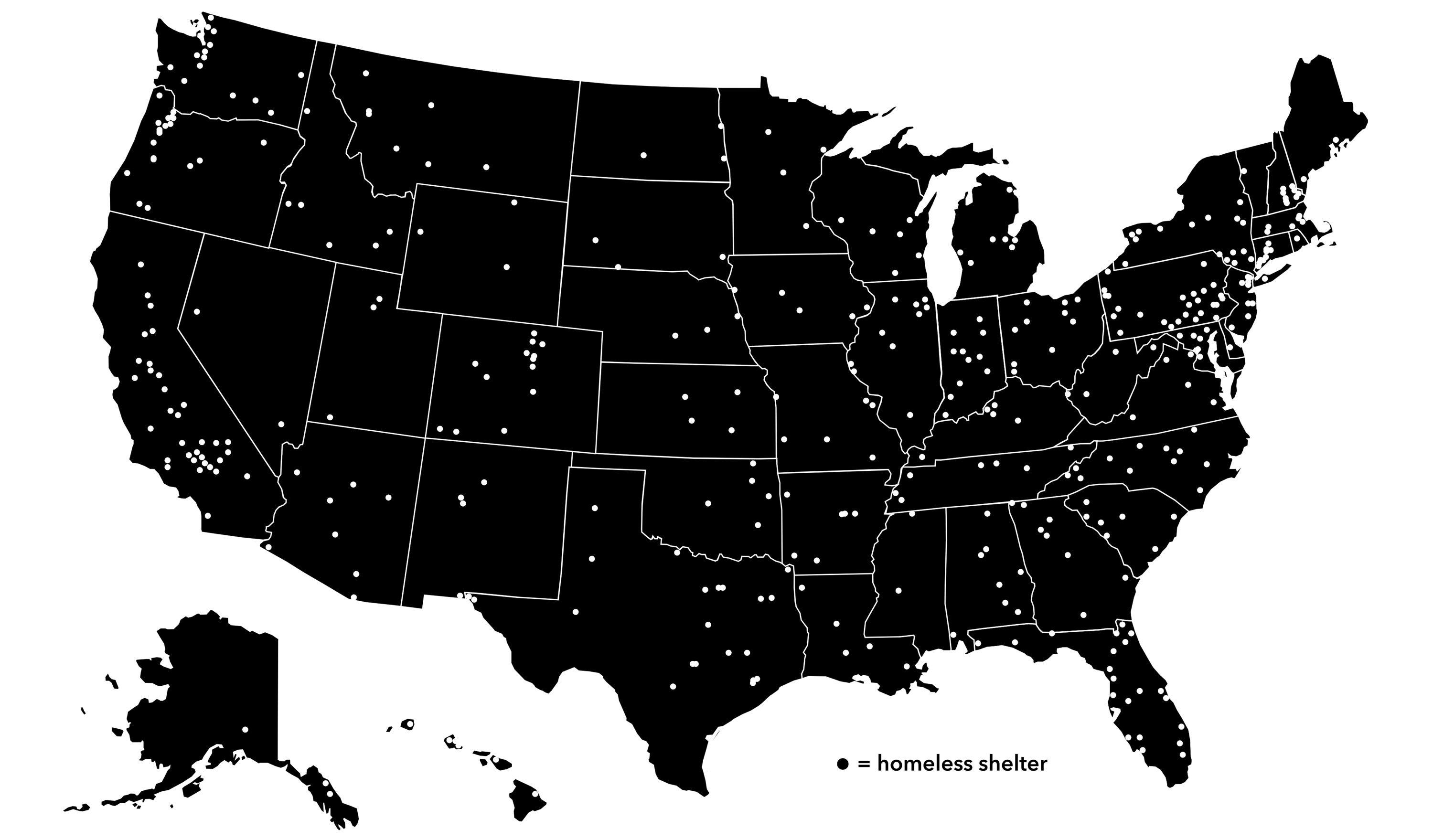 Blanket the United States is a campaign with the goal of donating one million blankets to homeless shelters by 2024. Each blanket you purchase will provide a blanket to a homeless shelter in your community.
Blanket Drops
In addition to sending blankets to over 500 shelters in the United States, we do blanket drops at homeless shelters and programs. This is our chance to learn first-hand about solutions that are being created to help the homeless community and find ways to contribute beyond blankets.
"Thank you for your recent gift of 75 blankets! You all at Sackcloth & Ashes have been a great blessing to us when it has come to blankets! You are doing a great thing, my friends. Thank you! During these difficult times partners like you are especially treasured!"
Denver Mission
"No one can do everything but everyone can do something. I want to thank Bob and Sackcloth and Ashes for doing something significant. The 500 brand new blankets were an incredible blessing to our clients. Thanks for your partnership"
San Diego Rescue Mission
"Thank you for the beautiful donation. Your gift will allow us to provide warmth to those we serve."
San Fernando Valley Rescue
"Wow! I can't tell you how much your partnership means to us. Because of you, lives are being changed and impacted daily. Many blessings to you for your kindness."
Central Union Mission
"Words can not express how happy we are to be able to provide a blanket to our guests that enter our doors. Your company is very generous and for this we are thankful."
Next Step Center
"We are grateful for the gift of beautiful warm blankets that you have so generously shared with us. Your support validates what we do, encourages us and enables us to continue to care for our neighbors in need. We are all blessed because of it."
St. Vincent de Paul Middletown