Pack The Bus | Arches National Park
A blog by Hunter and Hannah (@packthebus)
The drive between Zion and Arches National Park was one we will never forget. Every bend we drove around transported us to a new planet. Upon reaching Moab, we found ourselves in a wonderland of dirt roads and canyons cut through by the Colorado River and the unbelievable rock arches waiting for us beyond the National Park gates.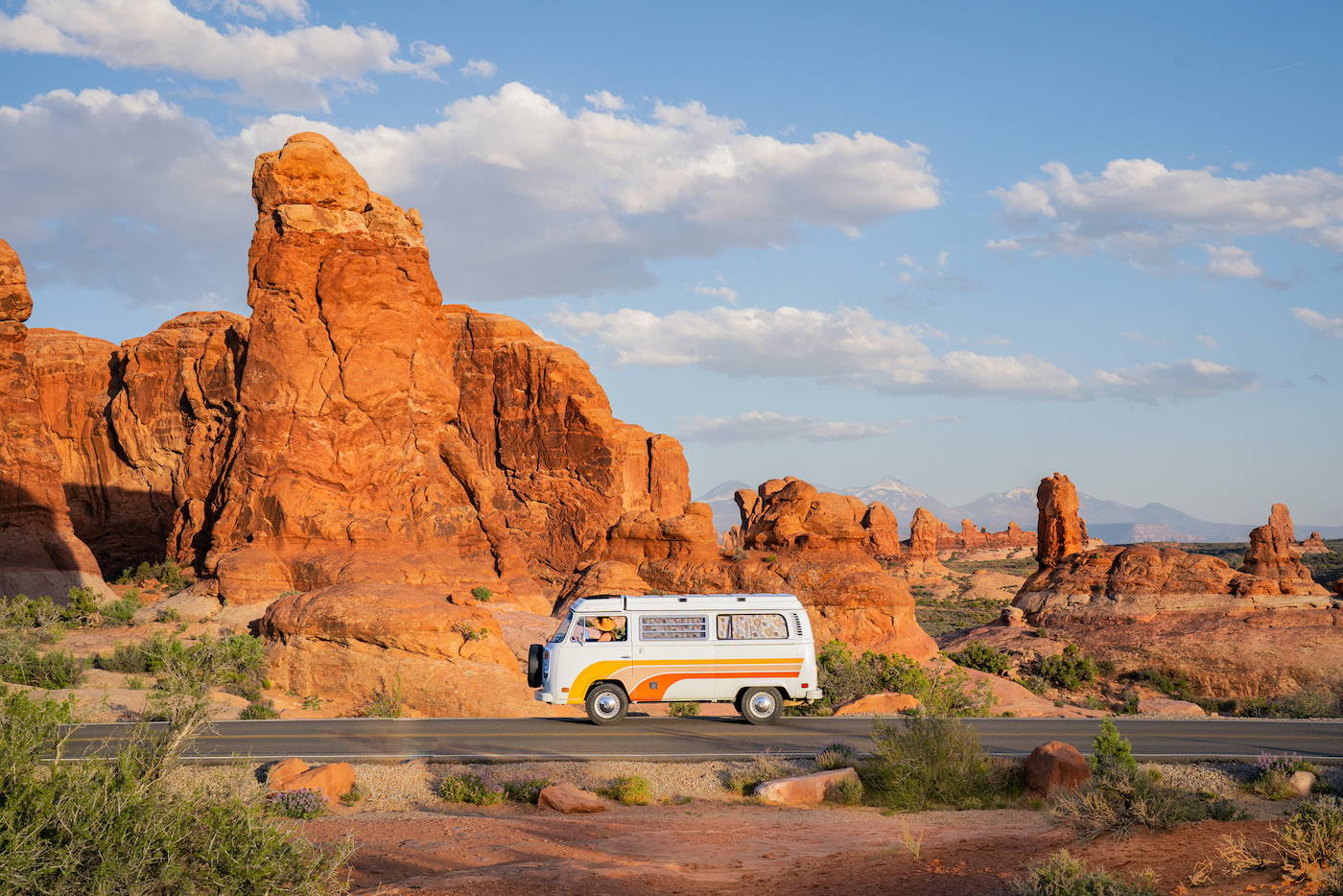 As we entered Arches National Park, we were amazed by the massive pinnacles and fins of rock that filled the landscape. We couldn't believe the size of these rock formations and how they balanced in a way that looked like they could topple at any given moment.
It was an incredible experience viewing these balanced rocks and arches knowing how much time it had taken for these formations to occur. 65 million+ years of eroding sandstone left us with unbelievable geological sights. We drove our little VW through the park, marveling at the red features along the way, and wondered how this ever-changing landscape would look decades from now.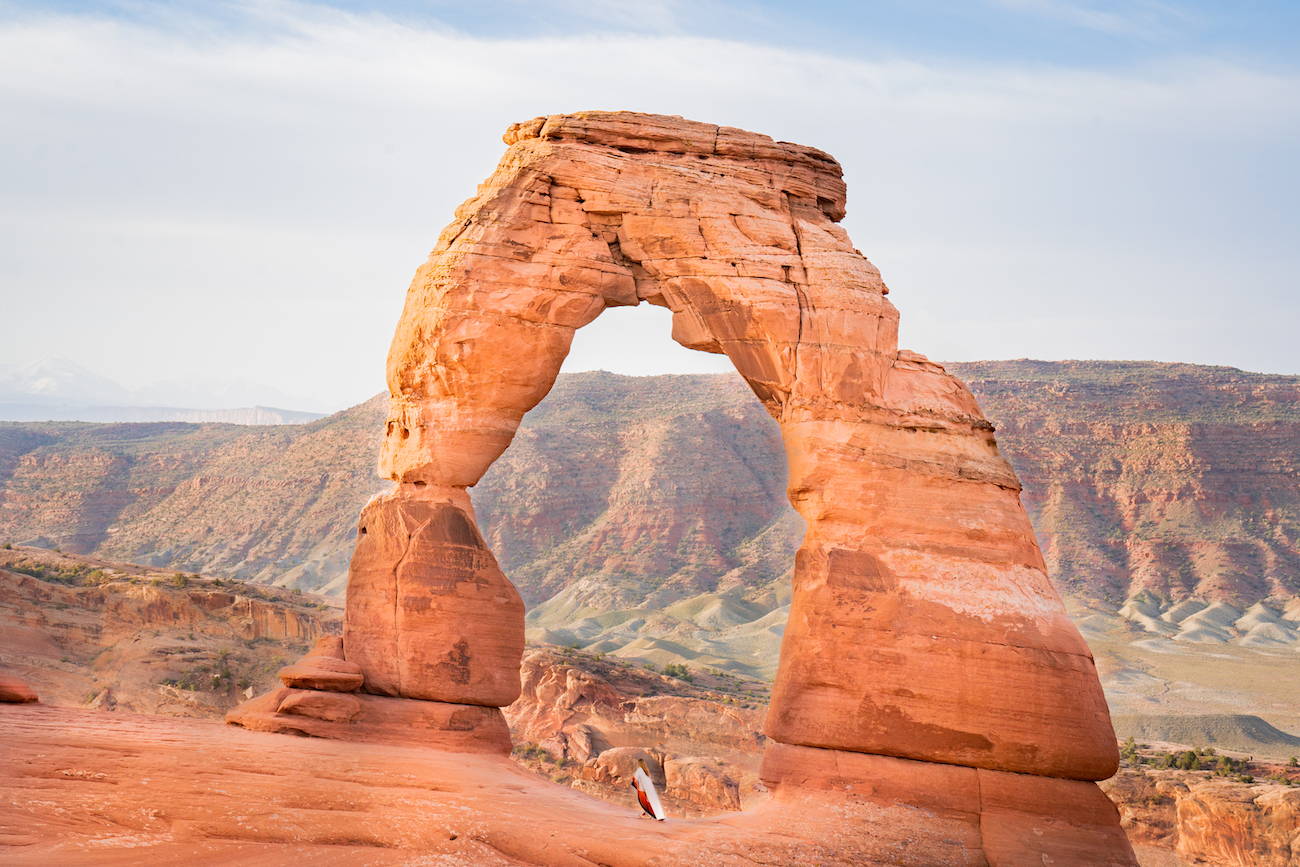 We've always seen the iconic Delicate Arch featured on the Utah license plate, however we couldn't have envisioned how incredible it would be in real life. After a relatively short yet steep sunrise hike to this destination, we were completely blown away by the size and miraculous structure of this arch. With millions of years in the making, we felt so lucky to enjoy such a geological wonder.
Our time in Arches was filled with warm afternoons and blue skies dotted with small puffy clouds, yet we knew colder weather wasn't fully behind us for the year quite yet. Knowing that snow was in our future, we eagerly prepared to head farther north than we'd ever been before. It was time to say goodbye to the red rocks we had grown so accustomed to here in Utah, and make our way up into higher altitude with wildlife unlike anywhere we have experienced. Onward bound to the first ever National Park: Yellowstone.