Pack The Bus | Grand Canyon
A blog by Hunter and Hannah (@packthebus)
A layer of freshly fallen snow greeted us as we drove into the Grand Canyon for the first time. We traded cactus landscapes for forests of Juniper and Pine. Many nights were spent camped amongst the trees and around a campfire which we often shared with new friends who were on their own traveling journeys.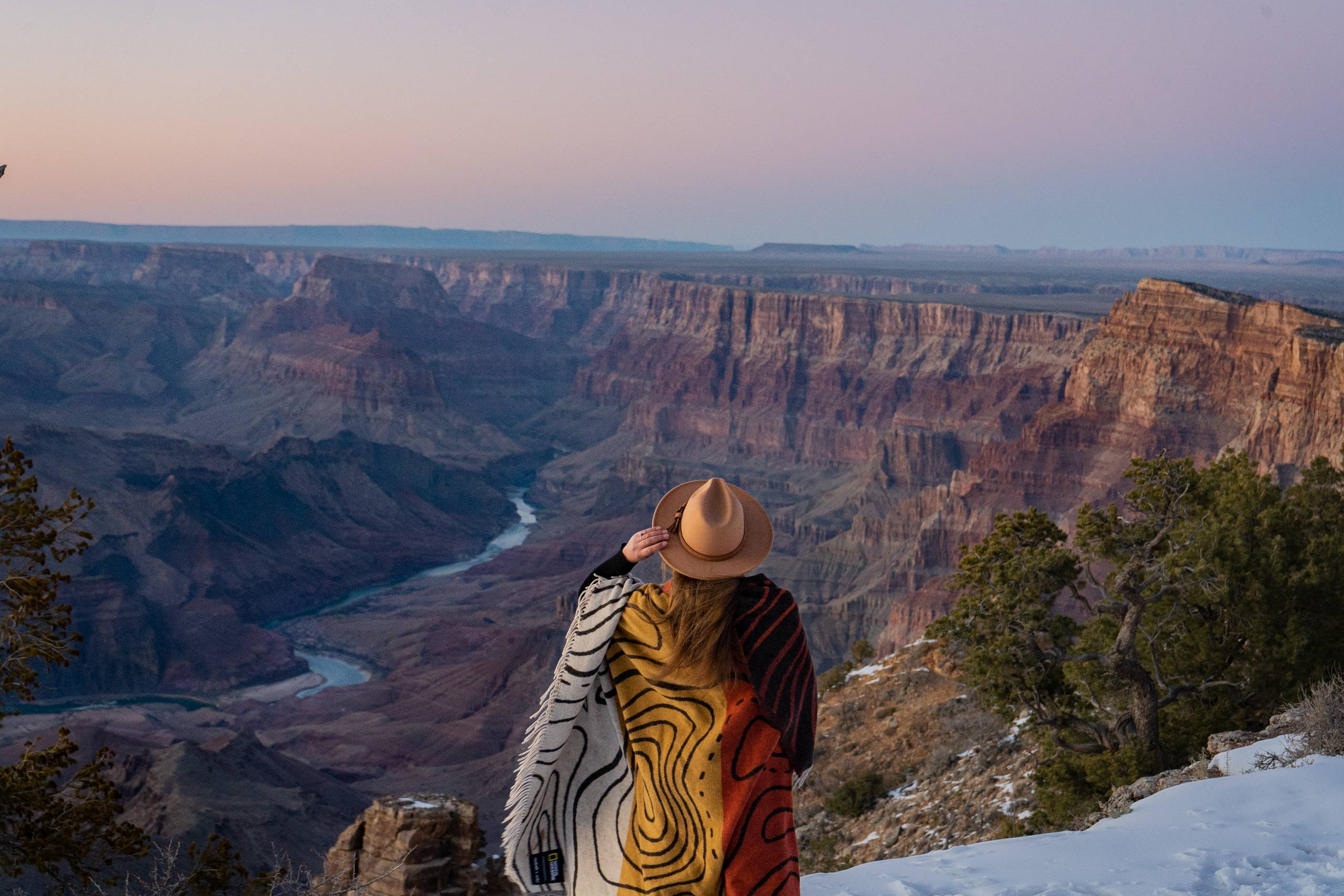 We spent one day hiking the Rim Trail. Each new section of the trail gave us a different perspective of the giant canyon and the relentless Colorado River running through it. Here, we also saw more wildlife than we have ever encountered such as elk prancing through the trees and Bighorn sheep effortlessly making their way up and down the cliff sides.
Each evening, we visited a different viewpoint to watch the sun go down. While we were wrapped in our blankets, we observed the sun lighting up the earth's beautiful, rocky layers as we sat in awe of this natural wonder.
Being at the Grand Canyon National Park was a brilliant reminder of why we choose to live life on the road - to experience the breathtaking features of the US with the freedom to stay as long as we desire. When we used to go on weekend trips, there was always a sense of constant hurry as we aimed to experience all sightseeing in a day or two. We now have the privilege of soaking in the wonders of what is in front of us and to truly be present in every moment.

With visions of red rock features running through our minds, we eagerly prepare for our trip north into Utah. America has some of the most astounding landscapes, and we can't wait to continue roaming through them in our little bus.