Pack The Bus | White Sands
A blog by Hunter and Hannah (@packthebus)
After days of driving through cactus filled desert landscapes, arriving at White Sands made us feel like we entered a different world. As we passed through the gates, this National Park felt different than ones we previously visited.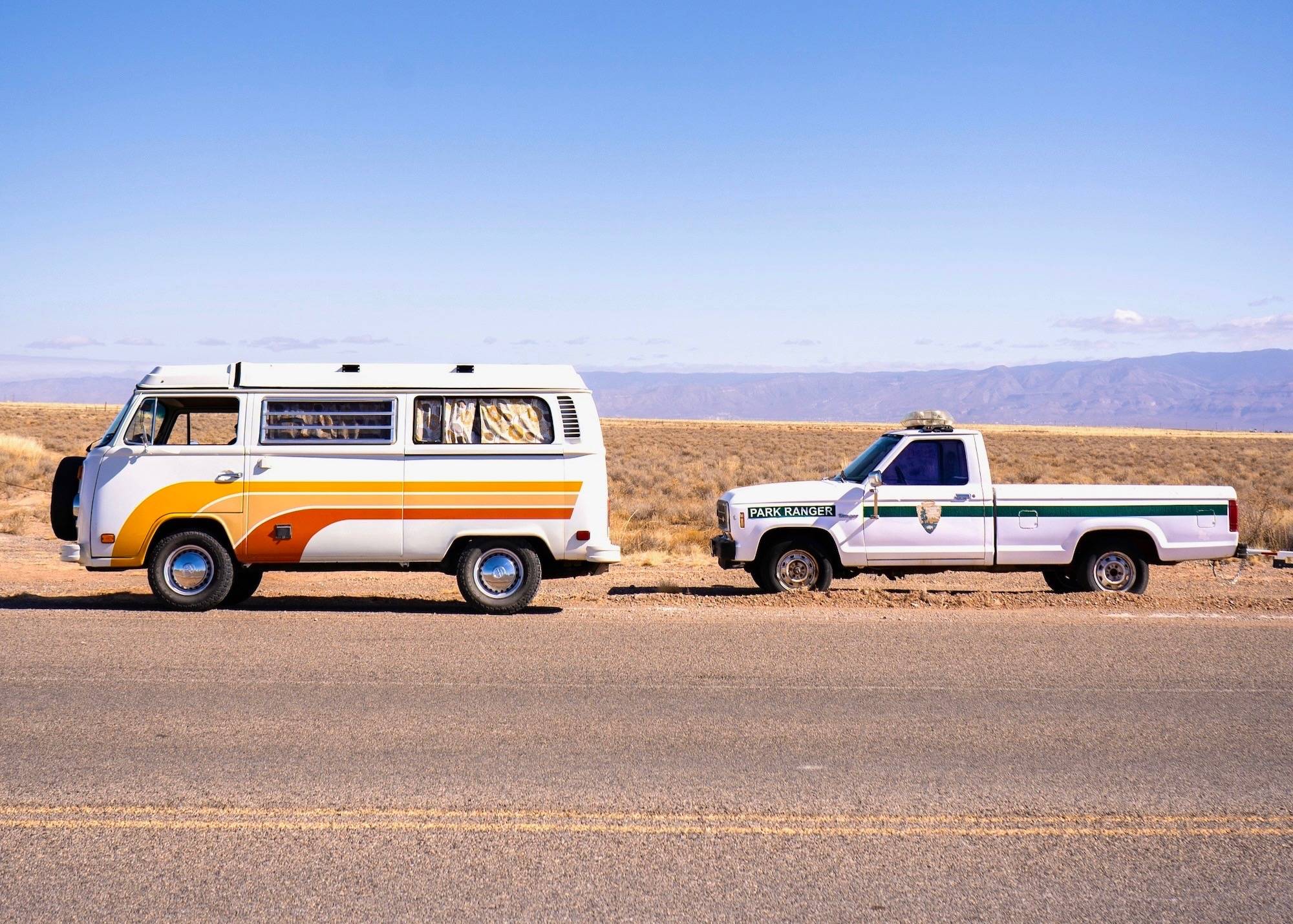 Feeling eager and excited, we continued to drive deeper into the park as we watched the dunes become brighter with each passing moment. Visitors parked along the white sand and ventured out in any direction they desired. This park had a sense of openness and serenity to it, making it one of the quieter places we visited thus far.
The dunes at White Sands National Park consist of a mineral called gypsum, which collects in the Tularosa Basin as the result of runoff from the nearby mountains. We were in the largest gypsum dunefield in the world, right in the center of the state of New Mexico.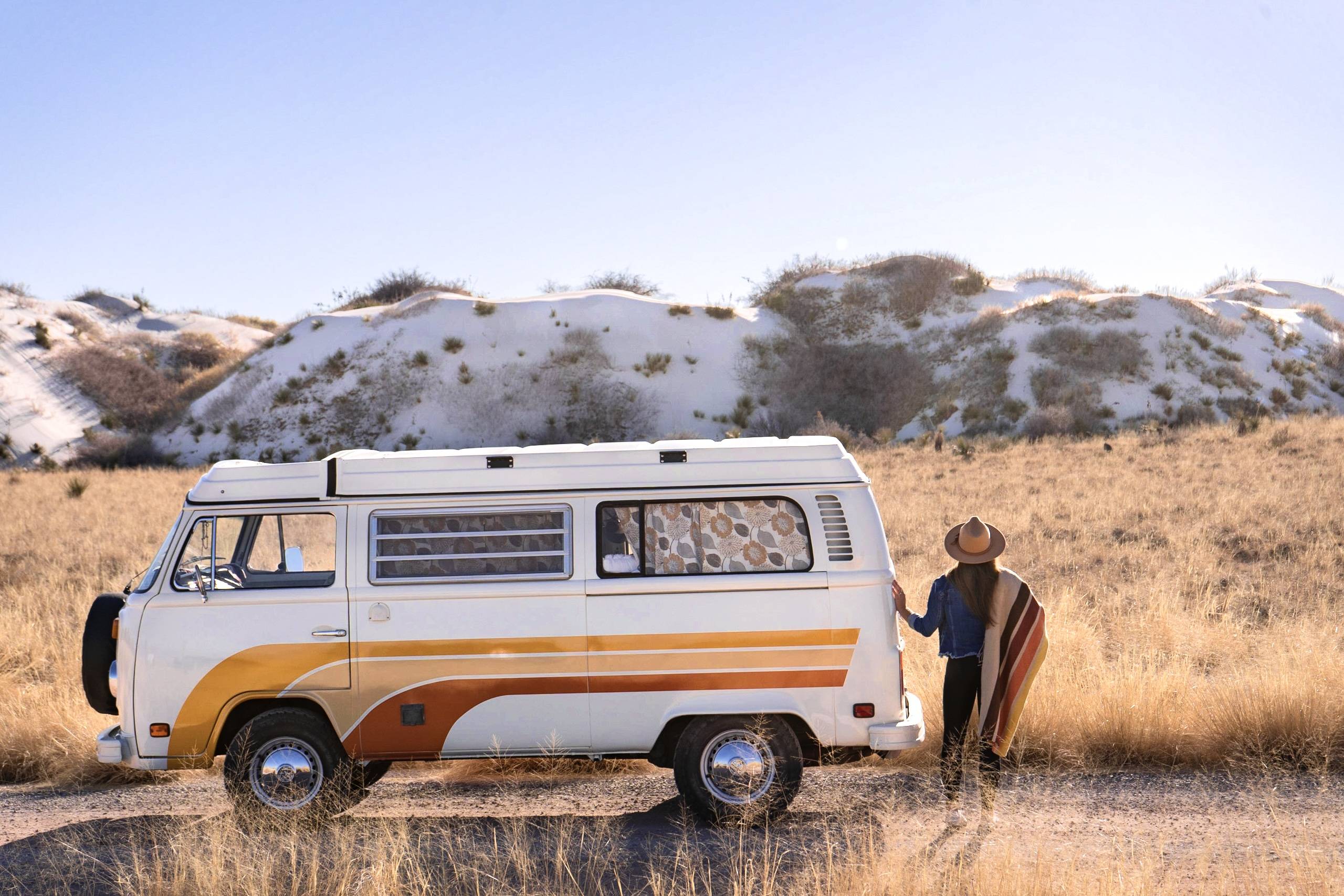 There is a stillness to this park as sounds of cars and people are muffled by the surrounding sand. The ability to walk in any direction makes for endless exploring, and there are marked trails which can be used for learning more about the geography of the landscape. We enjoyed both during our time and went through a lot of sunscreen since this unique sand reflects light in the same way snow does.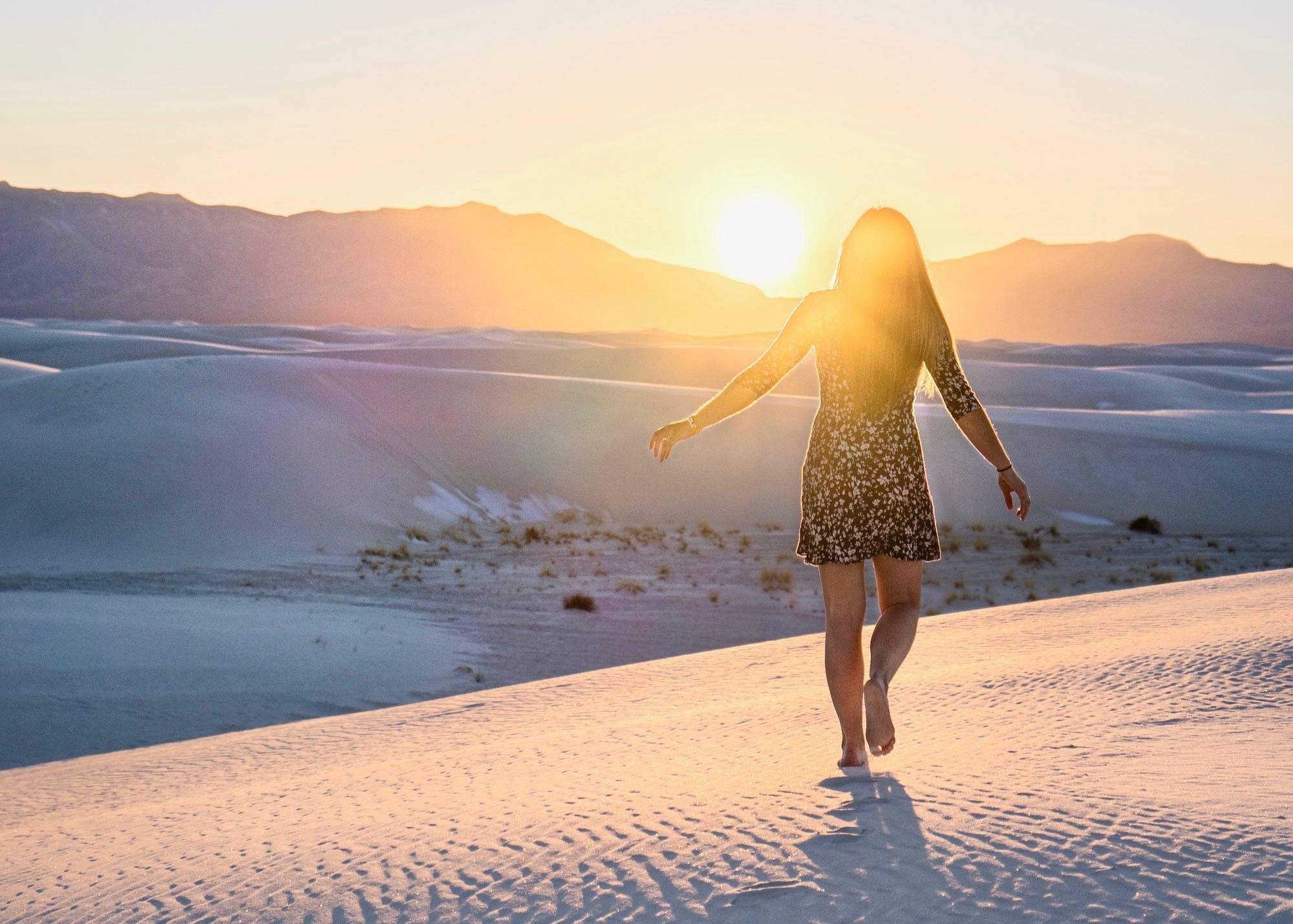 We spent several evenings cooking dinner at our favorite picnic location with the bus next to our table and grill. With our food prepared, we would journey into the dunes with our blanket over our shoulder to find the perfect spot. We were truly surrounded by so much beauty.
Walking hand and hand through the dunes was a moment unlike anything we've experienced while traveling. Here, we were not following the same path as the other visitors; we had the freedom to choose any direction of untouched sand as far as we could see. This exploration made us feel present and brought about an appreciation for White Sands and how it is unlike anywhere else in the world