Pack The Bus | Zion National Park
A blog by Hunter and Hannah (@packthebus)
Zion National Park was our perfect introduction to the gorgeous state of Utah. As we drove through the East entrance to the park and emerged from the tunnel into a red rock faced valley, we both knew this was the most beautiful place we had ever been. The towering sandstone cliff faces glowed in the evening light as we made our way down the switchback road through the most magnificent canyon we had ever driven through.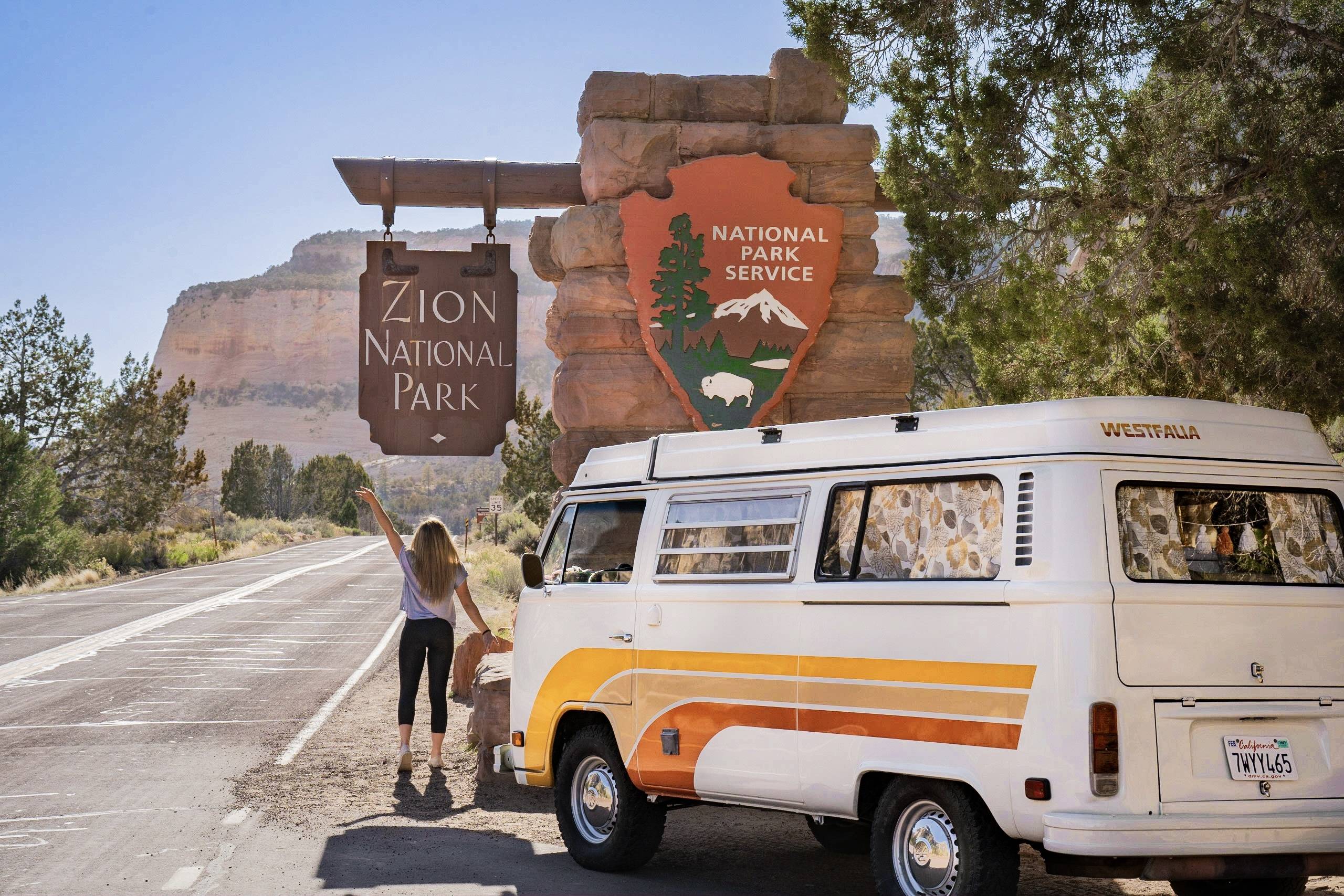 Zion National Park had been a location we had been eager to visit for some time, and it did not disappoint. As the second most visited National Park in the United States, this 15 mile stretch of canyon is a unique destination for all sorts of outdoor activities- whether that be hiking, canyoneering or even rock climbing. On the trails, we were able to experience Zion from both the greatest of heights and from deep down within the narrow canyon walls.
We stayed in this park for a longer period of time than we usually do in one spot- we were simply entranced with the scenery and couldn't get enough of waking up underneath the red cliffs. In addition to this, here we experienced our first real signs of spring. Every tree had bright green fresh leaves growing on them and small flowers popped up along the sides of the road. Deer wandered the park and enjoyed the sun shining down as much as we did. With so much to do and see at Zion National Park, we made sure to also spend a good portion of time simply enjoying being in such a beautiful place together. Time just watching the condors fly overhead and time to watch the sunset illuminate the peak of the Watchman mountain standing tall over us.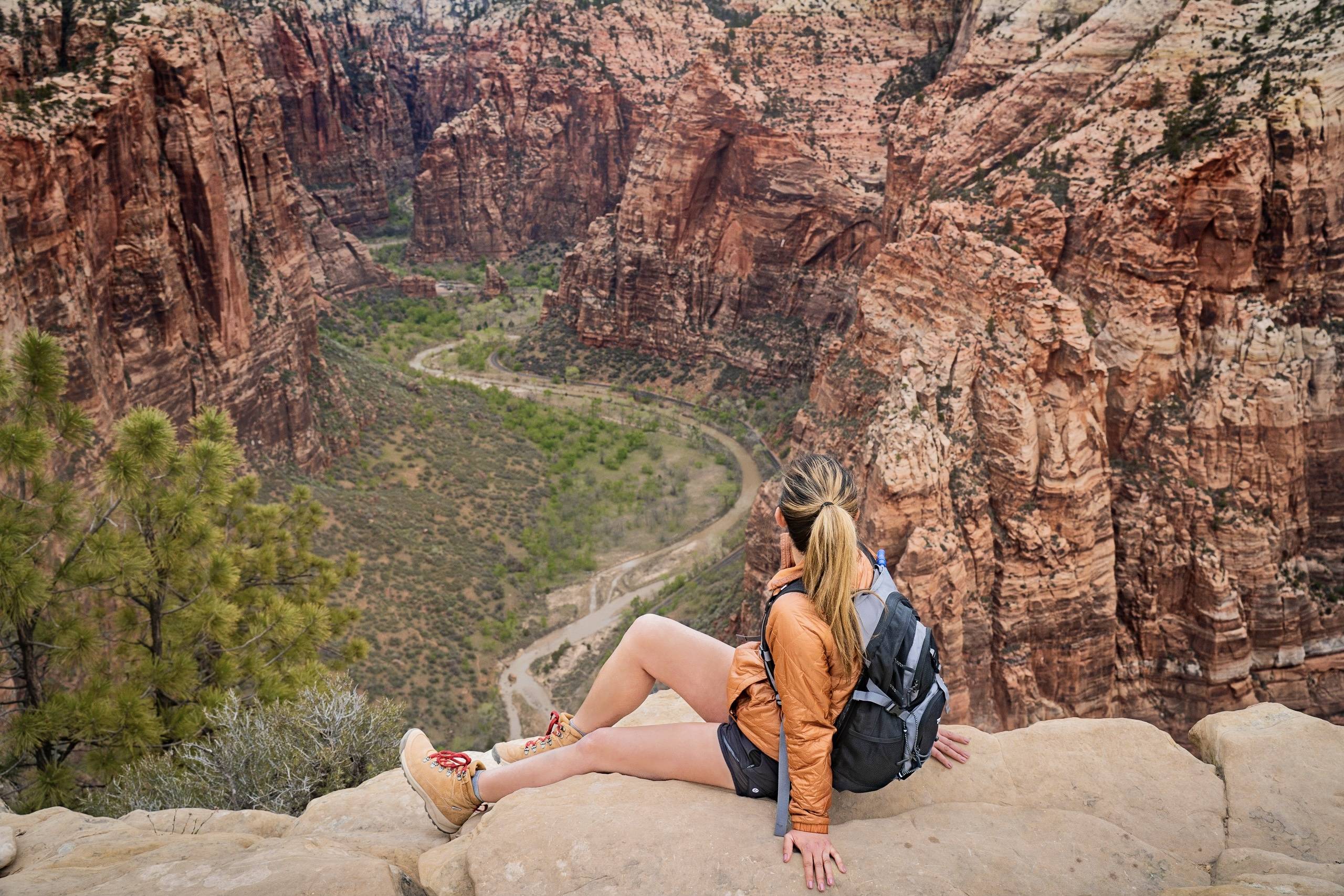 With around 6,000 miles driven so far throughout the American Southwest, Luna was still running flawlessly at this point in the journey. Thankfully we were able to give this little bus a well deserved rest at this park, with the shuttle option to take us all over the park to all sorts of hiking trails and view points. Our VW tiny home spent most of this week and a half at the beautiful park campground- a spot we could spend appreciating the incredible scenery that directly surrounded us while also enjoying one of the first weeks of truly warm weather since heading out on the road over two months ago. Some nights were just the two of us, yet many we had the joy of spending with friends- both old and new- making memories in one of the most uniquely beautiful places we had ever been.
While much of our time was peacefully enjoying our surroundings, we took on many adventurous endeavors such as braving waist deep water through the Narrows and holding on for dear life to the chains as we ascended Angel's Landing. These once in a lifetime experiences left us with so many incredible memories and true feelings of accomplishment. I mean, that's why we are on this trip right? New experiences and getting outside of our comfort zones as we explore America through its natural wonders. Zion had easily become our favorite National Park we had so far visited, yet we were ready to leave. We could hardly wait to experience more of what Utah had to offer, and we knew the next few weeks for us would continue to be filled with breathtaking red rock landscapes unlike anything we could have ever imagined.