Program Overview
Introducing Change Agents, a gifting program for professionals who want to make a local impact. As a member, you'll receive 25% off, free shipping, and the ability to add personalized notes. For every blanket that you gift to a client, we will donate a blanket to a homeless shelter in their community.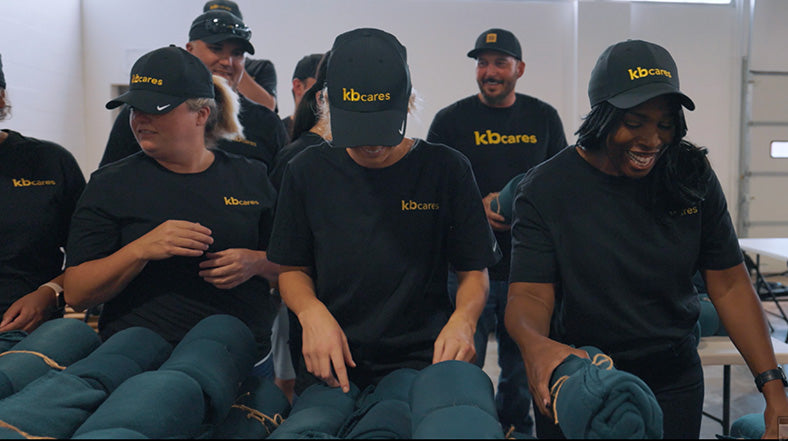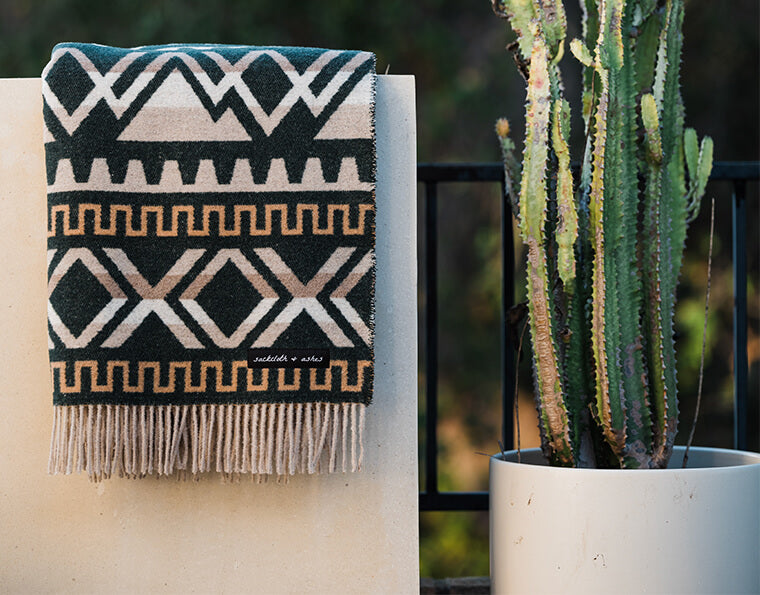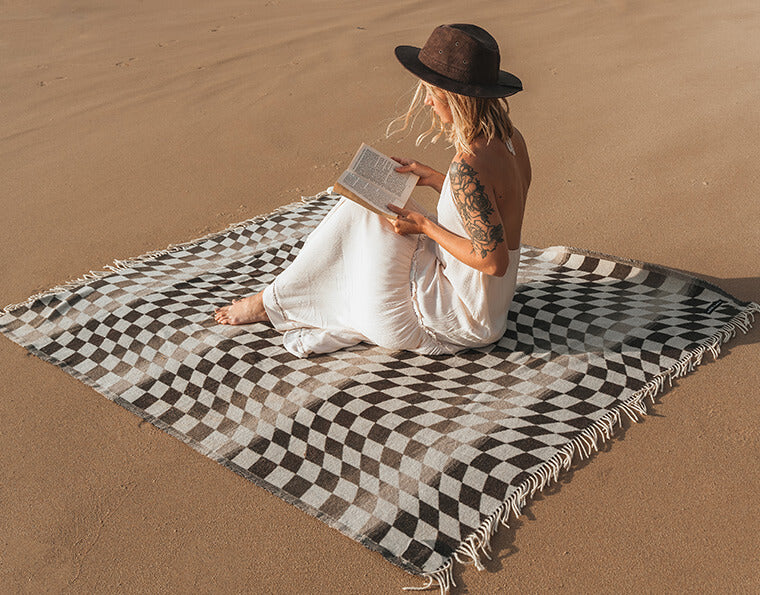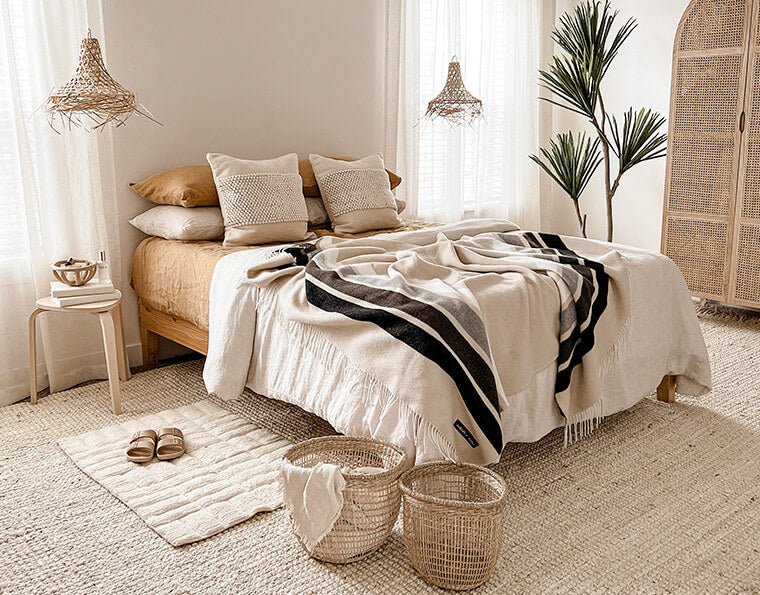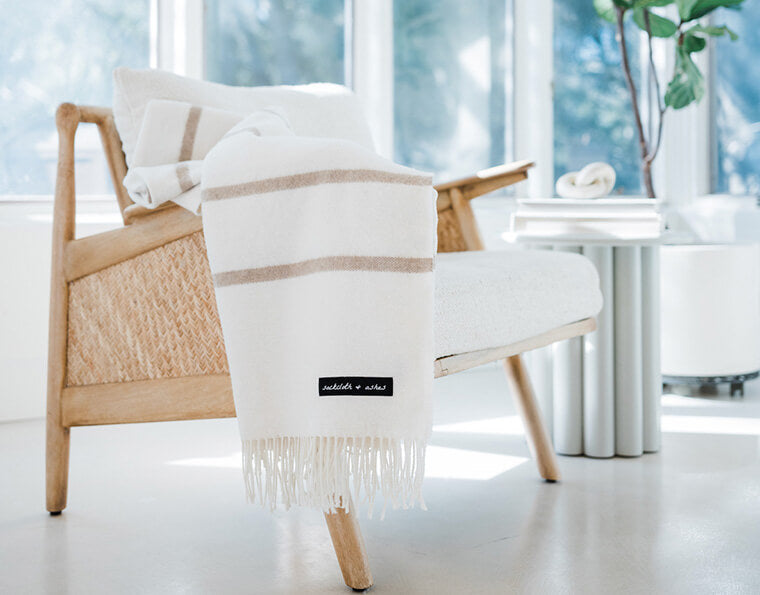 Quality Blankets
Our blankets are made from recycled materials and produced in a water free, dye free, and chemical free process – all with comfort and durability in mind.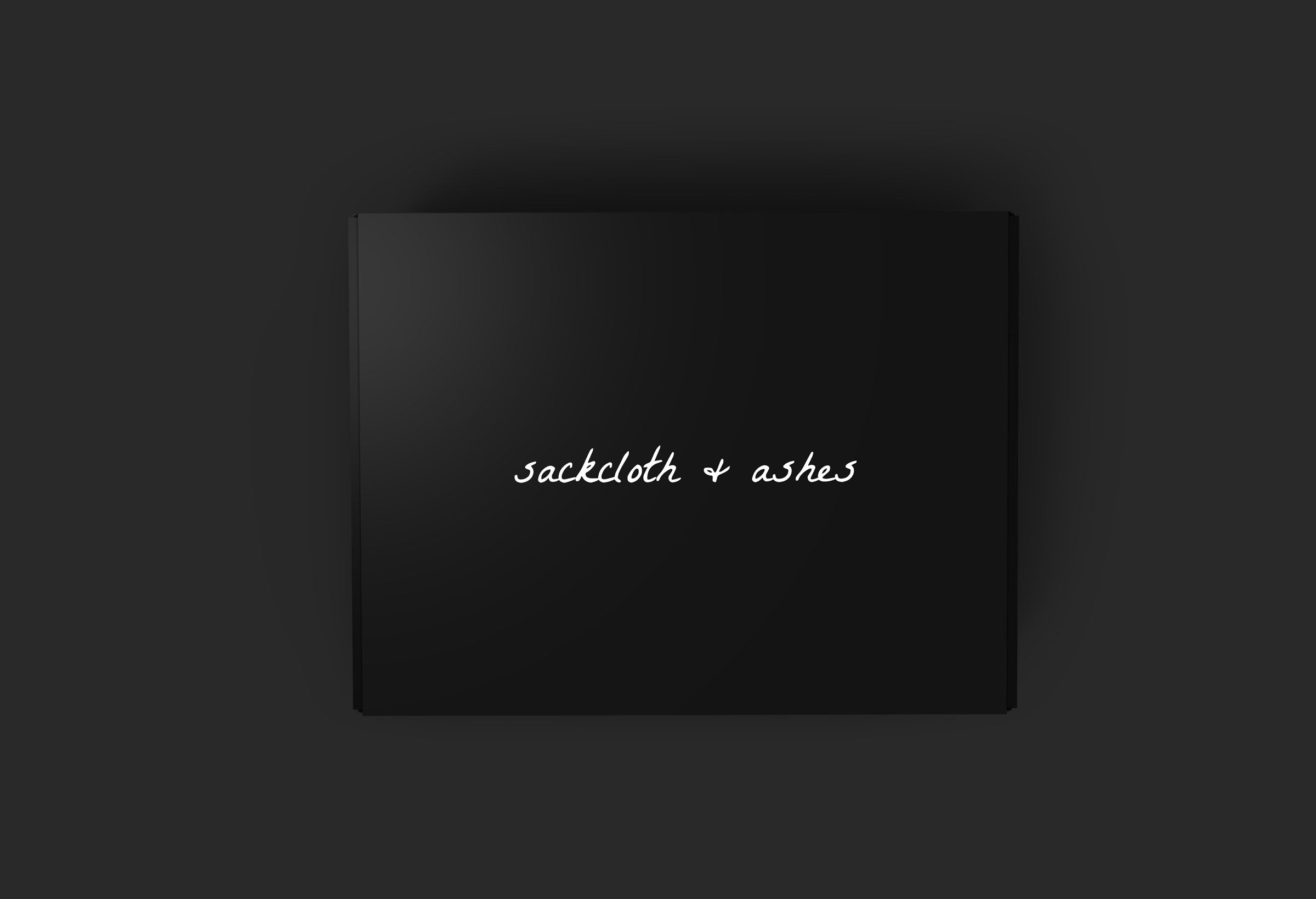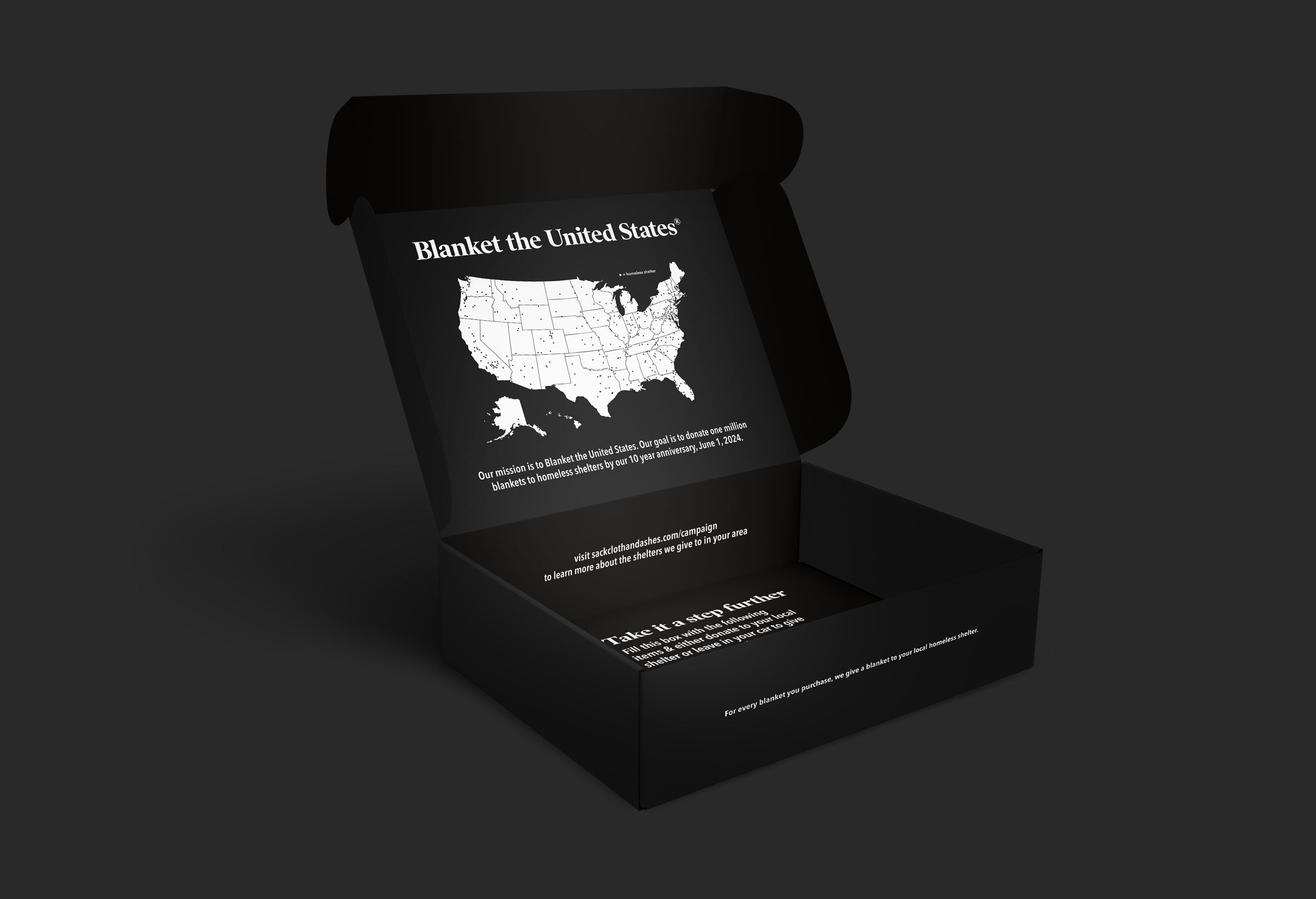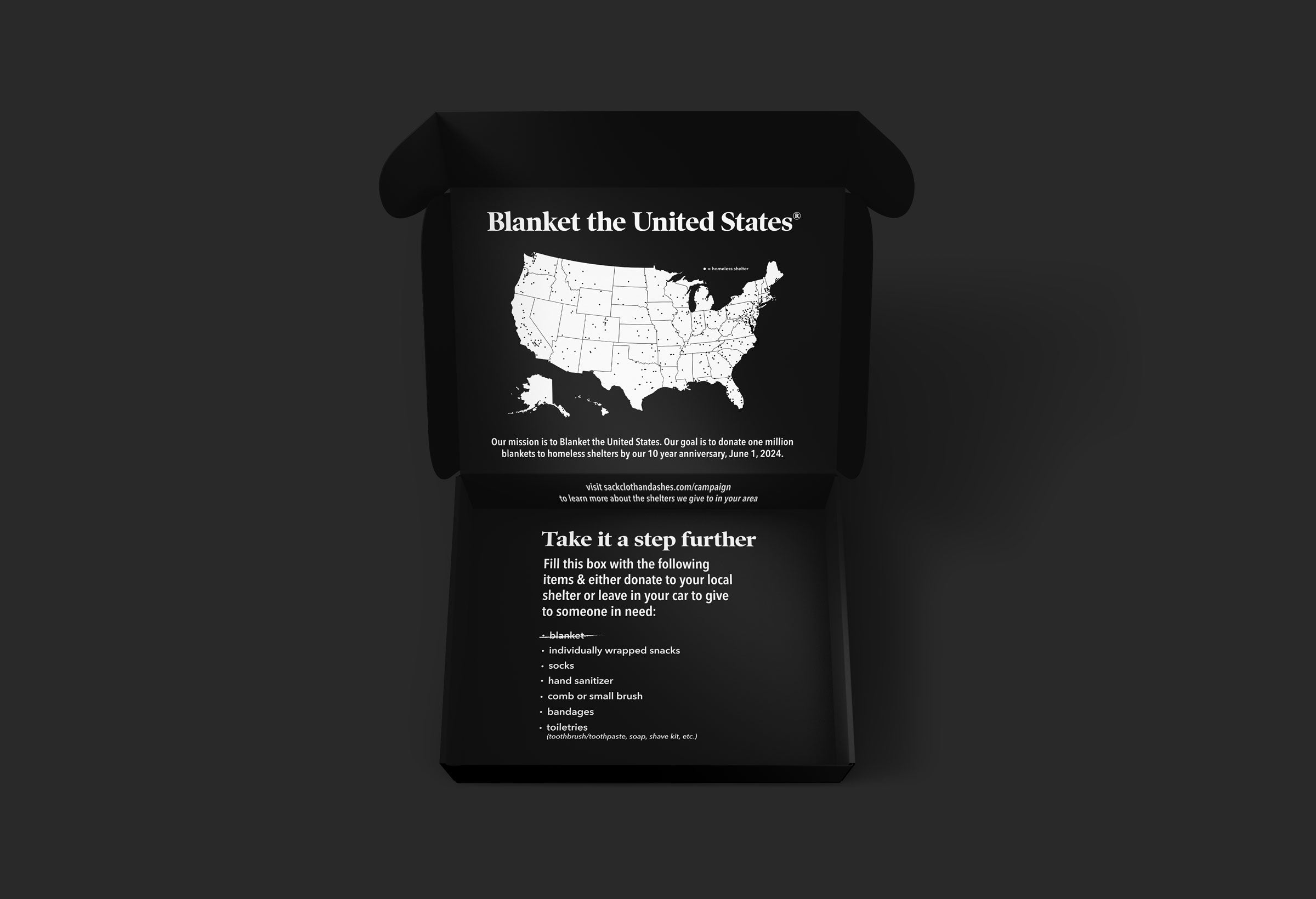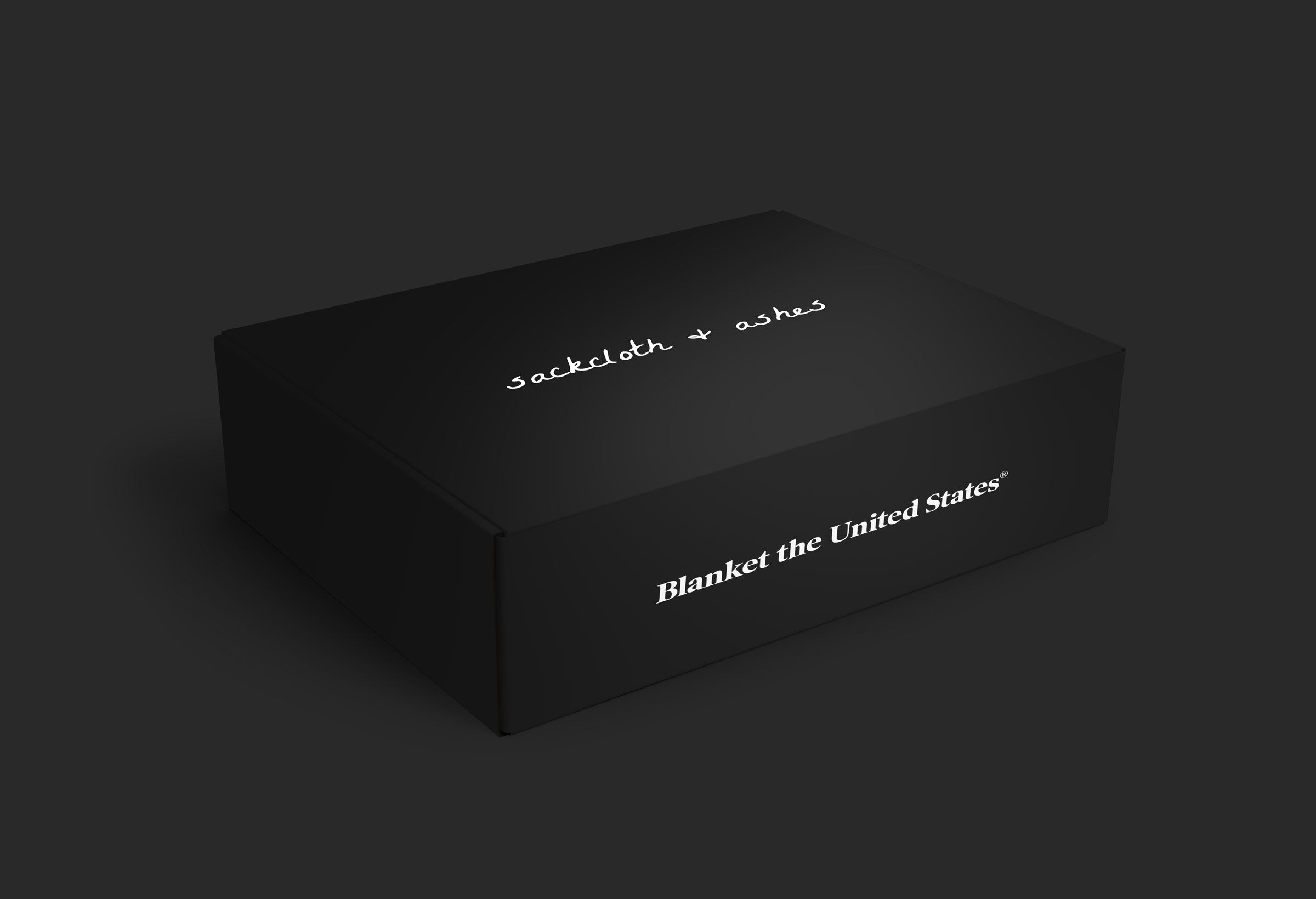 Experiential Packaging
Our blankets come in a box that not only shares about the second blanket donated, but allows the recipient to fill the box up with items and donate to their local homeless shelter.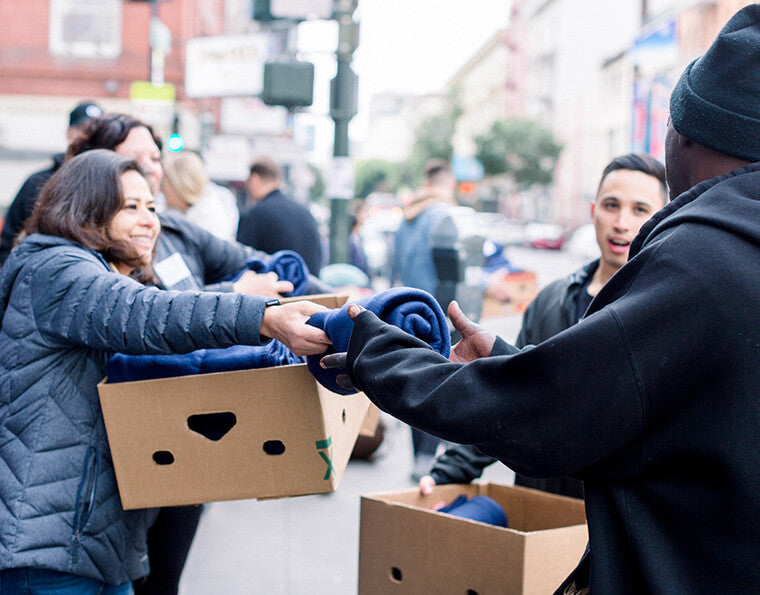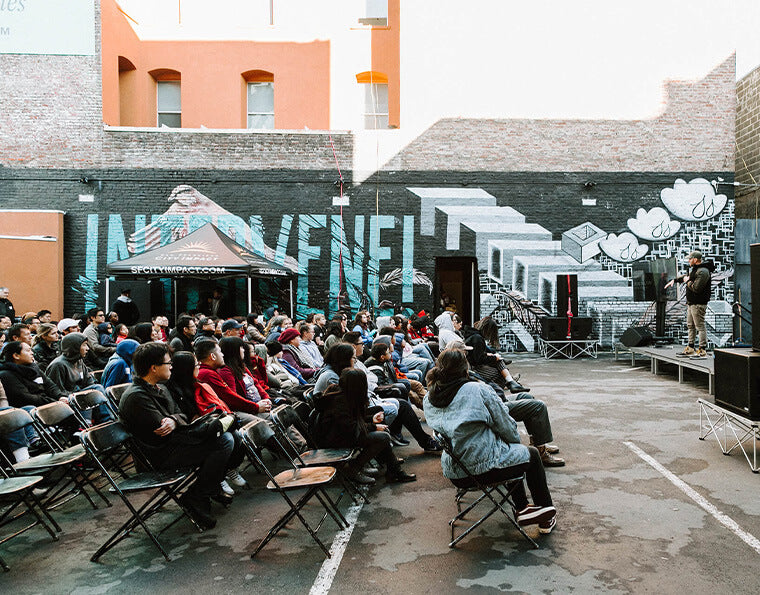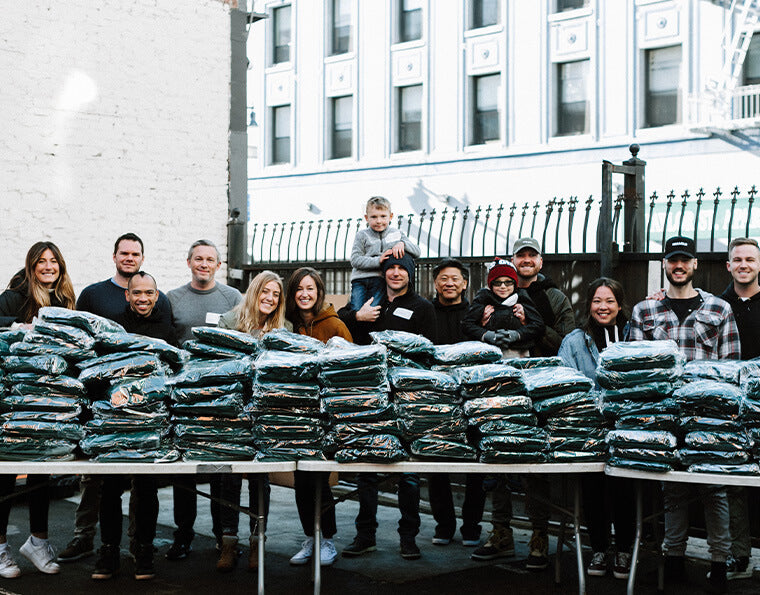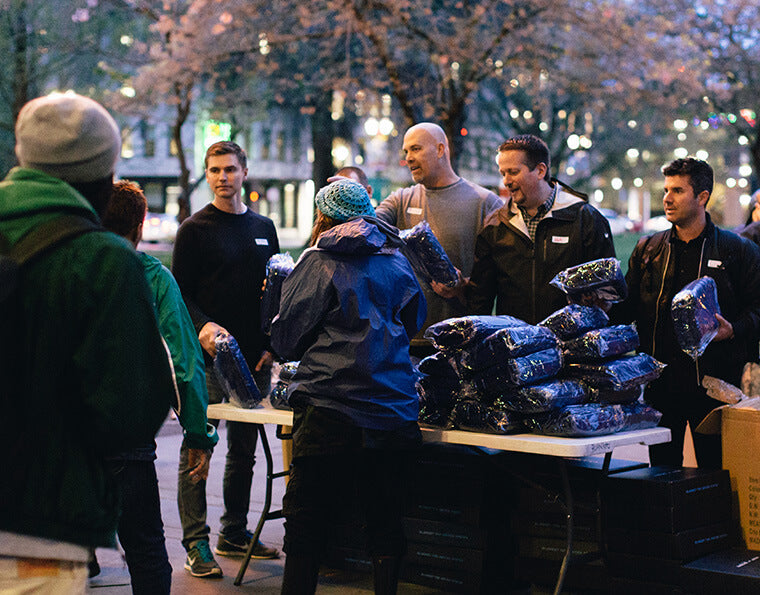 Local
Impact
For each blanket you gift, a second blanket will be donated to the recipient's local homeless shelter. We donate to over 600 homeless shelters in the USA.
Testimonials
FAQs
If you notice anything that needs to be fixed or improved, or if you have any recommendations, please email us at info@sackclothandashes.com. We appreciate your feedback as Change Agents is a new gifting program.
Standard shipping usually takes 3-5 business days for delivery.
Yes, you can track your shipments by viewing your entire order history in your profile. Simply click on any of your past orders to see their current status.
When viewing your cart, you'll see a box next to each product in your cart that says "Add a free gift note". Check this box and add your note in the drop-down box.
No, all of our blanket collections are available at a discounted rate to anyone who signs up for the Change Agents program.
Unfortunately, we do not currently offer the option to send blankets to multiple addresses as part of one order on our website. However, if you would like to send blankets to multiple addresses, please fill out the bulk order form located at the bottom of the shop page.
Log in
25% off all blankets, free shipping, custom card, local impact